No, that's not a typo—I didn't mean an epic "tale." It was truly an epic ale I drank last night: the Stone Vertical Epic ale. As epic as this ale is, I'd never heard of it until last night.
Eric, the owner of Addison Homebrew Provisions, brought a bottle of the 10.10.10 bottling of the series to my home. The series of Vertical Epic is brewed over the course of ten years and designed to be cellared for a vertical beer tasting sometime after December 12th, 2012. I was very fortunate to be there when Eric prematurely popped the cap.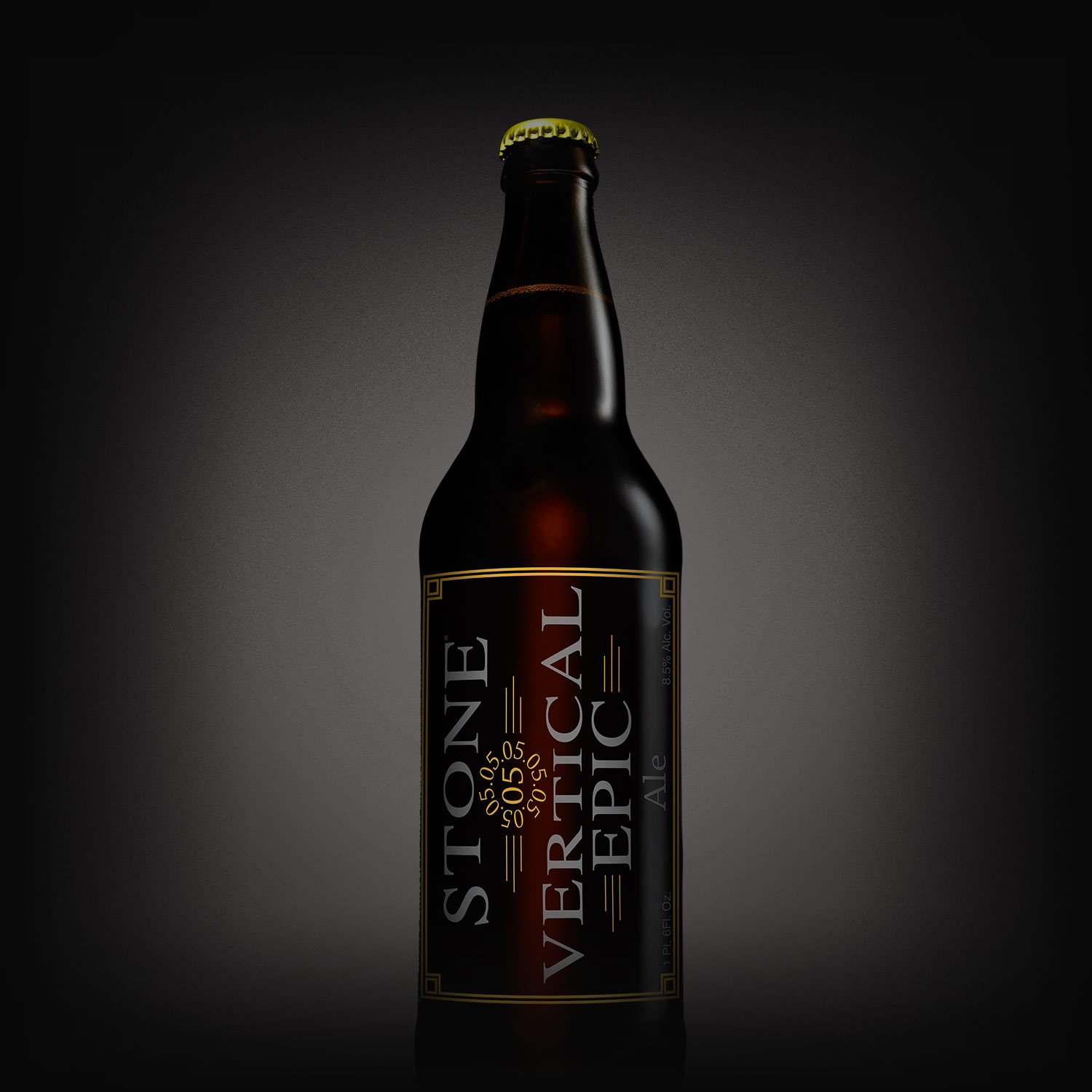 I'm a big fan of Stone Brewing Co., the brewer of what is in my opinion the best commercial pale ale on the market. Nonetheless, the 10.10.10 Vertical Epic exceeded even this high bar. In fact, it's probably the best beer commercially brewed in the United States that I've drank in years.
It pours slightly opaque with an almost golden color. The head had dissipated almost completely by the time I got the glass but the ale still had a pleasant nose to it. I'll spare you the comparisons to all of the foods that aren't put into beer which connoisseurs claim to smell—I'm pretty sure I smelled malt, hops, yeast and some other stuff. The aroma was mild enough that it wasn't a spoiler for what I was in for when I tasted the Vertical Epic.
Stone says they brewed the beer to fit the strong Belgian golden ale style. This boded well for me since Belgian ales are my favorite styles of beer. The Vertical Epic did have the essence of a Belgian ale but there was something else going on that I couldn't quite place at first. Whatever it was, it was delicious from the first swig, while the ale was still cold.
So what "else" was there? For one, Stone says they added chamomile during the whirlpool stage. I can't say that I tasted it but I could faintly smell it once I was made aware of it. But what "else" was probably most significant about the 10.10.10 Vertical Epic is that Stone added a juice blend of Muscat, Gewurztraminer, and Sauvignon Blanc grape varietals in secondary fermentation. When I was told this, I realized that ironically the flavor that really makes this beer great is wine. The reason I couldn't initially peg the Epic style is because it's essentially…a wine beer (if you never heard of a "wine beer," it's because I just coined the term).
I normally take my time drinking a fine ale—particularly when it's upwards of ten percent alcohol, like the Vertical Epic—but I found myself drinking it like a session beer simply because it was so good. I had to refill my glass to be able to taste it after it warmed some and, yes, it was every bit as enjoyable and perhaps more complex as when it was cold.
While you can let the 10.10.10 Vertical Epic warm, I recommend against letting it age 'til 12/12/2012. In my opinion, it lacks the foundation that makes an ale age well that much longer. The flip side of that coin is that it will likely be the best beer you'll drink this year, so don't pass up the opportunity to drink the Stone Vertical Epic ale if you can find it.